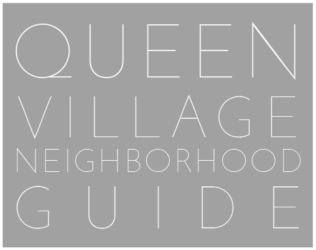 Prime waterfront location, old-time charm, top shopping and dining – Queen Village really has it all. With two of the biggest independent retail districts in the city and around-the-world cuisine, this colorful, vibrant part of the city has something new to explore every day. Live music, theater, and comedy are readily available, and Meredith Elementary School is regularly ranked one of the best in the city.
South Street is a major tourist draw, and includes an eclectic mix of boutiques and restaurants, including Jim's Steaks, a local favorite for Philly's famous cheesesteaks (yes, even more so than Pat's or Geno's!). For a more local feel, Fabric Row – 4th Street between South and Catherine – offers a multitude of shopping and dining options – including the new Kawaii Kitty Cafe where your rainbow colored hot chocolate comes with free cuddles from a friendly, adoptable cat. With Theater of the Living Arts bringing national acts and smaller venues, such as Tattooed Mom's, bringing local and regional players, the neighborhood is just as vibrant after dark. To the north lays Headhouse Square, hosting popular bars and restaurants and Philly's oldest farmers market.
Parking can be a challenge, but multiple bus routes serve the neighborhood and some properties have private garages. Still, walking and biking are the preferred modes of transportation here.
Over 800 Queen Village buildings are listed on the Philadelphia Historic Register, including several 18th century homes along Front Street. Even the Lenape called this area Wicaco, or "Pleasant Place". Renamed Queen Village after the Swedish Queen in the 1970s to honor the original European settlers, it seems as though every building in this area has a story to tell. The Old Swedes Church – officially called Gloria Dei by the National Park Service, it's current caretaker – houses gravestones of Philadelphia's first settlers dating back to 1677. Just down the street, Widow Malobys Tavern is the corner property on a row of three 1767 row homes, the oldest still existing in the city, if only those walls could talk.