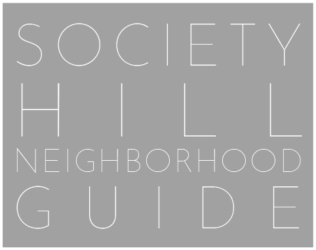 One of the oldest residential neighborhoods in Philadelphia, Society Hill went through a total revitalization in the 1950s, restoring many of its historic buildings and bringing new life to the area. Now one of the most exclusive neighborhoods in the city, this primarily residential area is home to established professionals and empty nesters.
18th and 19th century mansions line cobblestone streets that play home to the oldest farmers market in Philadelphia – open every Sunday, weather permitting. The Spruce Hill Harbor Park provides open green space, a variety of seasonal entertainment and food options, and even hammock lounges right along the Delaware River. The Shambles – home to Headhouse Farmers Market – also plays host to special events such as weddings and charity events. Surrounding The Shambles are dining and shopping options, giving the area the feel of a small town town square.
Society Hill offers plenty of public transit options, with PATCO, bus, and subway lines available. Bike lanes and bike shares are plentiful, and abundant greenways offer safe and beautiful pedestrian opportunities.
Abundant dining, drinking, and shopping establishments line South Street while the rest of the neighborhood remains primarily residential. Quiet streets, mature trees, and spectacular architectural history really set Society Hill apart. The Powell House, Hill-Physick House and The Athenaeum of Philadelphia offer a chance to step back in time and explore esoteric knowledge.